Overnight Fly Fishing Trips
Fish the Yellowstone Cutthroat Spawn with a guide in the Teton Wilderness 
Get away from bumper-to-bumper fly fishing. Our overnight fly fishing horseback pack trips take you to remote wilderness where you'll let the cool, fish-filled waters of the famous Yellowstone River or Thorofare River ripple around your waders.
In the unsurpassed beauty of the Teton wilderness and Yellowstone Meadows, you'll connect with the serenity of vast, spectacular scenery and abundant wildlife in places that are just as well-suited to sightseeing as fishing.
Are you ready for the fishing trip of a lifetime?
When:
June
Duration:
5-7 Days
Rates:
Contact for rates
Where:
Yellowstone Outfitters has run its remote fishing camps in the Teton Wilderness near Hawks Rest and the Yellowstone Meadows since 1950.
All trips depart from our Turpin Meadows Base Camp near Moran, WY (See map below.)
Meals:
We have a variety of options on the menu. Please contact us if you would like to know what kind of meals we usually provide. There is a full time cook preparing all meals.
Skill Level:
Novice casters or advanced anglers will appreciate the in-depth knowledge of fly fishing and the area provided by your fishing guides. Learn to fly fish or improve your advanced techniques with easygoing guides who want you to have a trip you'll never forget. And catch that trophy trout, too.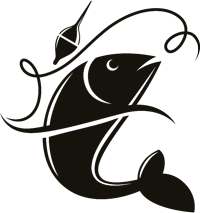 9 feet 3x-4x leader
2x/3x/4x tippet 
Scuds
Salmon eggs (preferably pink + orange)
Nymphs
Elk hair caddis
Woolly buggers
Streamers
Hairs ear
Lures to include
Tail-less silver and gold Mepps
Panther Martins
Spoons in sizes 0-1
Other Fishing Tackle and Gear
Remember, you could be 24-30 miles from any road and you should pack enough tackle, film, medications, and personal items you may need with this in mind.
Rods should be packed in sturdy tube cases. Reels should be packed inside a duffel bag.
Two reels and two rods per person suggested
An 8-9 foot fly rod ranking at 5-7 weight
2-3 extra reel spools with floating and sinking headlines on them
Several tapered leaders of 7-12 feet
Extra spools of 3-6 tipper material
Hip or chest waders
Creel
Fishing vest
A pair of forceps
Nail clippers
Polarized sunglasses
Planning to spin fish? Spinning gear should be of ultra-light or light grade: 4-6 lb. The test line is recommended.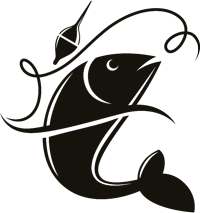 Wyoming fishing license - Click here to buy
Sleeping bag
Pillow
Three changes of clothes
Swimming trunks
Light coat and/or vest
Heavy (warm) coat
Gloves
Riding boots
Hiking boots
Camp shoes
Rain gear
Ball Cap
Beanie
Personal items
Towels
Toothpaste
Soap
Shampoo
Any medication you require
Flashlight/headlamp with extra batteries
Camera
Binoculars if you wish
Water bottle
Sunscreen
A good supply of bug spray
Total bag weight: 40 pounds each
Total bag count: 2 duffel bags and 1 fishing bag
Make sure you separate the following gear for easy access in saddlebags or tied to your saddle during your horseback rides.
Rain gear
Light coat
Camera
Water bottle
Hat
Gloves
Sunscreen