When:
September and October
Duration:
Big Horn Sheep
10-Day Hunt (Rifle)
August 30-September 8
Elk
10-Day Hunt (Archery)
September 9-18
10-Day Hunt (Rifle)
September 19-28 or
September 29-October 8
7-Day Hunt (Rifle)
October 9-15
8-Day Hunt (Rifle)
October 16-23
7-Day Hunt (Rifle) **Hunt from trailhead
October 25-31
Rates:
Click here to Contact for Rates
DO NOT FORGET TO BUY YOUR PREFERENCE POINTS!
Application period: July 1- November 1
 Use the website listed below to purchase points and apply for tags. Please let us know if you need assistance.
https://wgfapps.wyo.gov/elsapplication/ELSWelcome.aspx
Pack Trip Trophy Elk Hunts Overview:
Bring a group of up to 8 hunters to hunt elk from our wilderness hunting camp at Hawks Rest in Yellowstone Meadows, the most remote area in the lower 48 states. Camp is 30 miles from the trailhead. Our camp is made up of 12 wall tents. This riparian area serves as a major migration corridor for Yellowstone elk as they travel to their winter feeding grounds.
In a fun daily ritual, guides draw cards to determine their pecking order for hunting grounds accessed by horseback. Then two hunters pair off with a guide to spend the day in spectacular Teton Wilderness working to fill their tags. Hunters will leave camp every day by horse and could ride 2-6 hours per day.
At the end of each day, you'll return to camp for a hearty meal with all the trimmings and a chance to swap hunting stories in the dining tent with the wood stove burning.
10-Day Teton Wilderness Pack Hunts
(Elk Hunts During the Rut)
10-day hunts are built around the rut whether it be archery or rifle. Most of the best hunting will be in the steep high country, mountain plateaus, across rocky ridges, and in spectacular mountains best accessed by foot. Horses are used to get from camp up into the areas to hunt. The rut hunts are more physically demanding.
No matter where you kill out, we'll get your animal back to civilization for you. That's vital when you're farther from a road in any direction than you can be anywhere else in the continental U.S.
7- or 8-Day Teton Wilderness Pack Hunts
(Elk During Migration)
Also based at our remote Hawks Rest Camp on the Yellowstone River in the Teton Wilderness, you can choose to hunt elk with a Wyoming tag during prime migration season.
Since the animals are migrating, they tend to spend more time in accessible valley floors. That means these hunts have the potential to be much less strenuous.
The Yellowstone-Thorofare migration is weather dependent.
7-Day Trailhead Hunt
This hunt is ran out of our trailhead near Turpin Meadows. Hunters will leave from and return to the trailhead every day, but still hunt in the Teton Wilderness in unit 70 (map at bottom of page). This is also a general tag. There will be food prepared at the trailhead and a wall tent to stay in.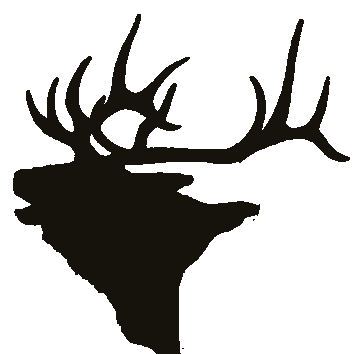 Location:
Pack in 30 miles from base camp near Turpin Meadows to Hawks Rest Camp on the southeast corner of Yellowstone National Park. This ride is done in one day. With bathroom breaks and a stop for lunch it takes between 9-10 hours to get to camp. Our exclusive camp sits on the Yellowstone River and is just an hour ride around the mountain to the Thorofare River (Area 60 on a Game & Fish map-map at the bottom of the page).
Accommodations:
Our fully equipped camp has earned its excellent reputation by hiring reputable licensed guides, maintaining a clean, comfortable camp, serving good food and supplying good horses, mules and equipment.
Camp Amenities:
Cook tent
Dining tent
Shower tent
Sleeping tents with cots, foam mattresses, lanterns, and wood-burning stoves
Endless firewood supply for warmth and comfort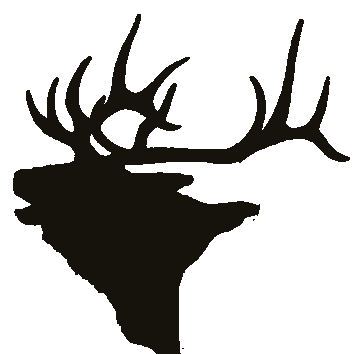 Total bag weight:
40 pounds each
Total bag count:
2 duffel bags and a hunting pack
General Gear:
We want you to take what you need, but please remember that all gear must be packed in nearly 30 miles by mule.
Please watch this video before coming on your hunt:
Please bring a rifle with a high-velocity load and flat trajectory with which you're familiar to ensure your best chance at your trophy elk.
Shots will vary from 25 to 600 yards, but most shots are about 200 to 300 yards. We recommend you sight your rifle in at 200 to 300 yards.
You may wish to insure your rifle and other valuable equipment against damage or loss during the hunt.
Yellowstone Outfitters accepts no responsibility for lost or damaged personal gear.
Hunting license & Conservation Stamp
Rifle & plenty of ammunition
Scope cover
Bear spray
Pistol (optional)
Binoculars
Range finder (optional)
Spotting scope (optional)
Knife
Florescent orange wool cap/beanie & ball cap
Small day pack
Shooting sticks/bipod (optional)
Felt-lined, waterproof pack boots
Hiking boots
Gators
Light & heavy shirts & pants
Both heavy & light coats
Rain coat/pants
Vest
Waterproof mittens
Gloves
Hand/feet warmers
Warm sleeping bag/pillow for 0 degrees or colder
Camera
Sunglasses
Flashlight/Headlamp
Batteries
Towels
Plenty of socks (wool is best)
2 sets of long thermal underwear for top and bottom
Personal medications
Personal hygiene items
Camp shoes
Water bottle
Travel coffee cup
Towel
Phone travel charger + cord