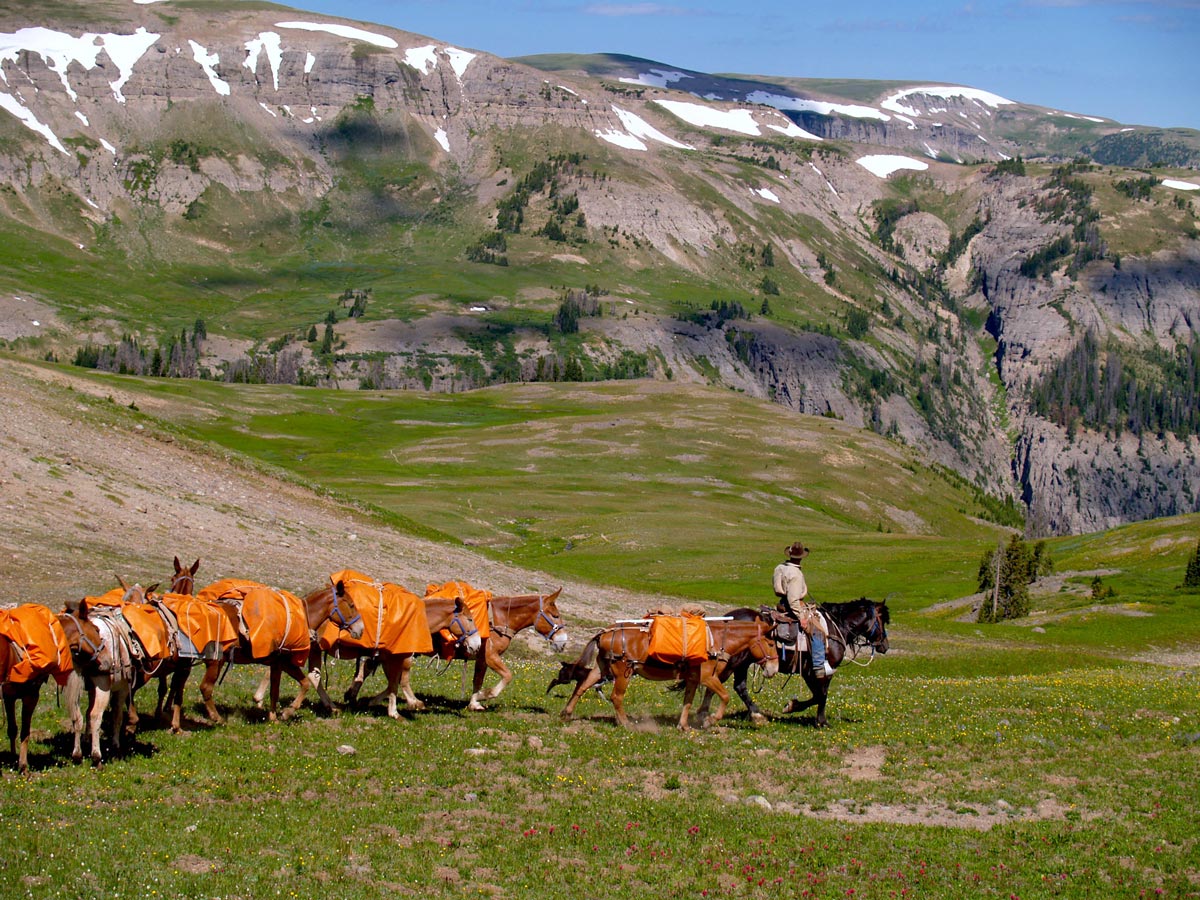 Scenic Wilderness Pack Trips
Horseback Riding, Wildlife viewing, Sightseeing, Photography, & Fishing
Experience wild Wyoming with overnight horseback pack trips to some of its most remote and rugged places.
Get the farthest from a road possible in the continental U.S. Cross the Continental Divide. See the peaceful Yellowstone Meadows. Hear the rush of waterfalls, the calming flow of fish-filled streams, and backcountry lakes.
Your itinerary will vary depending on when you go, the length of your trip, and what you want to experience, but prepare for Wyoming horseback rides like no other.
When:
July-August with greenest conditions early season and most accessible terrain late-season
Duration:
4-10 Days (Longer Trips Available)
A 4 day trip is the SHORTEST trip we offer.
Rates:
Click here to Contact for Rates
*Rates vary depending on trip, so please contact us for those options*
Where:
Just like our trail rides, all pack trips depart from our Turpin Meadows Base Camp near Moran, WY (See map below.)
Group size:
You must have 4 people in your group to be a private trip. If you do not have a minimum of 4, you can be added with other small groups to make a trip.
Destinations and sightseeing vary widely from trip to trip:
Yellowstone Meadows and Bridger Lake
Thorofare Plateau and Thunder Mountain
Headwaters of the Yellowstone River including the North and South fork of the Yellowstone
Marston Pass
Thorofare, Open Creek, Silver Creek,  Pass Creek and Butte Creek
Two Ocean Pass and Continental Divide
Ferry Lake, Crater Lake, and Big Springs in Soda Fork of the Buffalo River
Pendergraft Peak and Upper and Lower Pendergraft Meadows
South Fork Falls on the South Fork of the Buffalo
North Fork of the Buffalo
Woodard Canyon
Meals:
At Yellowstone Outfitters backcountry camps,  the only thing you need to worry about is how much hearty, appetizing food you want to eat. We take care of all the meal planning and prep so you can enjoy the trip like you should. If you have any allergies make sure you tell us! A good example of a camp dinner is steaks, potatoes, veggies, green salad, dinner rolls and apple crisp.
Horseback Riding Skill Level:
Don't let inexperience on a horse change your mind. You'll mount up on well-trained horses paired to your riding ability by our wranglers.
Each horse knows how to treat riders well. If you're nervous about difficult terrain, we can make sure your group heads somewhere spectacular based on comfort level. Wildflower meadows, Rocky Mountain ridgelines, or scenic fishing spots are all in reach.
Extra Activities:
We happily accommodate fishing on the scenic pack trips, but we offer Fly Fishing focused trips designed specifically for more serious anglers.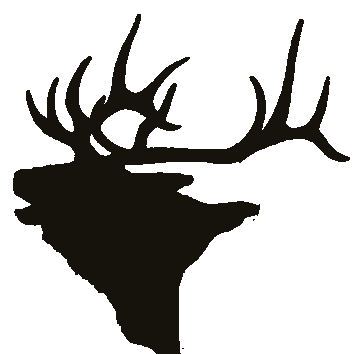 Sleeping bag/pillow
Three changes of clothes
Lounge wear
Bathing suit
Light coat and/or vest
Heavy (warm) coat
Gloves
Scarf
Riding boots
Hiking boots
Camp shoes
Rain gear
Hat
Power bank and phone cord
Personal items:
Towels
Toothpaste
Soap
Shampoo
Any medication you require
Flashlight with extra batteries
Camera
Binoculars if you wish
Water bottle
Sunscreen
Chapstick
A good supply of bug spray
Total bag weight: 40 pounds each
Total bag count: 2 duffel bags
Please pack your gear and tackle in up to two duffel bags/backpacks.
Make sure you separate the following gear for easy access in saddlebags or tied to your saddle during your horseback rides. You will NOT carry a backpack on your horse during the ride to camp.
Rain gear
Light coat
Camera
Water bottle
Hat
Gloves
Sunscreen